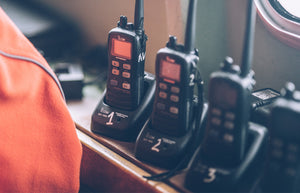 Shipping Policy
Handling Time:
 Monday through Friday before 2pm, excluding holidays.
All orders have a Same Business Day handling time. We make every effort to ship packages as soon as possible.
Shipping cut-off:
 Cut-off time is at 2PM (PT)
Orders placed after 2PM will ship the next business day. Upgraded shipping is also available and offered at a cost. Please contact us before you place your order for the information and we will get back to you as soon as possible to accommodate your needs.
Important note:
 To our International buyers, import duty and taxes may apply. Please Contact us for more details.
Please Note
Packages shipped through USPS International have been seeing delays lately due to the Pandemic, we apologies in advance for any delay.
We cannot guarantee the published delivery dates on this site. Please check the USPS site for potential service issues that may delay your order.
Missing or late delivery of package:
Once packages leave our warehouse, we cannot guarantee delivery times shown by the courier. Please ensure that you allow sufficient time between placing your order and your deadline / event date. Please check with the carrier about the status of your package with the provided tracking number. If the problem presist, please reach out to us so we can try and figure out the root of the problem (late delivery etc).
Undelivered Packages:
If the carrier returns an undeliverable package to us, a full refund will be issued, excluding shipping charges. If you are in dire need of the item, please note that you must re-order the item. Please verify that you have entered the correct address before confirming your order. If you are placing an order for someone as a gift, please make sure to inform him/her of an upcoming delivery to avoid misunderstandings which can lead to the refusal of the package.