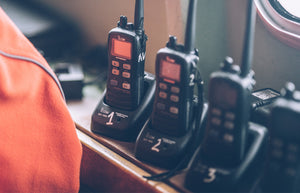 About Us
Hello! We are ProMaxPower.
 We offer replacement accessories for two-way radios for companies like Motorola, Kenwood and many more. We carry batteries and charger, ear pieces and headsets, which include single and dual muff headsets. We also provide other accessories, such as speaker mics, belts clips and cases for two-way radios and much more.
Mission:
 Our mission is to provide our customers with high-quality products at a reasonable price. We are passionate about doing our utmost to become your trusted two-way radio accessory provider. Our focus is on providing our customers with excellent customer service and an enjoyable shopping experience. Our goal as a company is to continue to evolve and grow. With our customer's valuable feedback, we will strive to make changes in order to provide our customers with great merchandise.
"ProMaxPower, Quality you can experience"